Meet the Team
We recognize that all of our patients are unique and deserve to receive orthodontic care that reflects their individual needs. Our experienced and talented team is committed to working with you and your family to create a comfortable, stress-free, and rewarding orthodontic experience every time you visit our practice.
We are pleased to welcome you and your family, and we look forward to working with you.
---
Doreen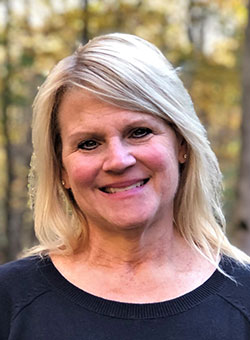 Office Coordinator
Doreen has been working in the dental field for over 37 years, and she loves being able to help people smile! Her time spent in the dental field has instilled a deep sense of compassion and understanding. She enjoys everything about her job, especially working alongside such wonderful patients and team members. Her ultimate goal is to create a peaceful environment for everyone who walks through the front door.
A Mentor native, Doreen has been married for over 33 years and has a daughter and son. Outside the office, she loves spending time with family and friends, taking long walks with her dog, and going on vacations.
---
Tracey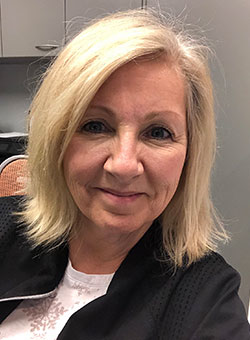 Office Coordinator
Tracey has worked in the dental field for more than 32 years. She enjoys her job in the front office, greeting and helping patients feel welcome and comfortable. Patients become like part of the family here.
Tracey, her husband, children, and grandkids reside in Chardon where they love spending time with family and friends and vacationing oceanside.
---
Maureen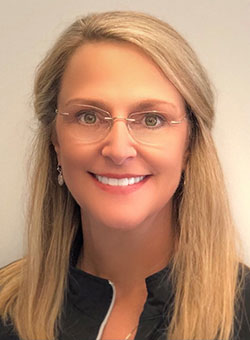 Hygienist
Maureen joined our team in 2017 bringing her nearly 40 years of experience as a hygienist and many other skills in the dental field. She loves the diversity of general family dentistry; caring for all generations and abilities, with a passion to put her patients at ease while giving skilled and compassionate care.
Outside the dental office, she has served as an exam proxy for clinical dental staff monitoring and administering Nitrous Oxide sedation. She has also volunteered her dental experience in many ways, including as an advisory member to Polaris Vocational School Dental Assistant programs. Perhaps her most rewarding volunteer experience would be the many annual visits to her local elementary schools, grades K-5 for Children's Dental Health Month, the thank you notes from the kids are the best part and Doreen has saved them all!
Maureen has been married to her husband, Fred, for 37 years, raising three children in their native Geauga County. She has been active in the community with AFS hosting and a liaison to foreign exchange students, youth sports, and St. Mary's Parish leadership ministries. While their six grandchildren happily consume most of her free time, Maureen also enjoys hiking, kayaking, and getting together with friends.
---
Sherri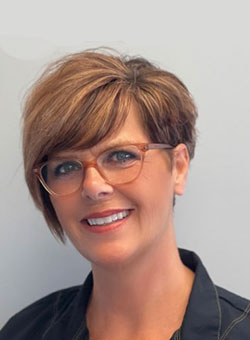 Hygienist
Sherri has been working in dentistry for over 30 years. Starting out as a dental assistant while attending dental hygiene school solidified her passion for caring for patients' health and well-being. Sherri loves the one-on-one attention she is able to give each individual. Over the last 15 years in this office (eight of them with Dr. Hickle) she has built lasting friendships with patients and the team.
In her free time, she and her husband, Joe, love spending time with her growing family. Sherri has two happily married sons and a daughter who remains with her long-time beau. The pride and joy of her heart is her four amazing grandbabies, whom she travels to see every chance she gets. Joe and Sherri are also very active in their church and serve Jesus in their community.
---
Shana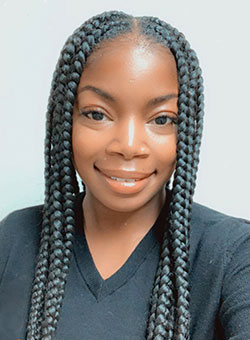 Dental Assistant
Shana is the newest team member at Smiles by Dr. Hickle. She has been in the dental field as an assistant for over 15 years. Educating and caring for patients' smiles are rewarding passions for this dedicated assistant.
---
Sharon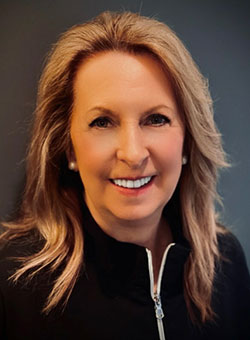 Dental Assistant
I've been a dental assistant for over 30 years. For the last 15 years, I've had the privilege of working with Dr. Hickle. I couldn't have chosen a more rewarding field to be a part of.
When I'm not working as a dental assistant, I spend my time enjoying my family and our dog "Shorty". I also dedicate time to my passion for designing and creating vintage-inspired jewelry for my online store.